HOPE in Hollywood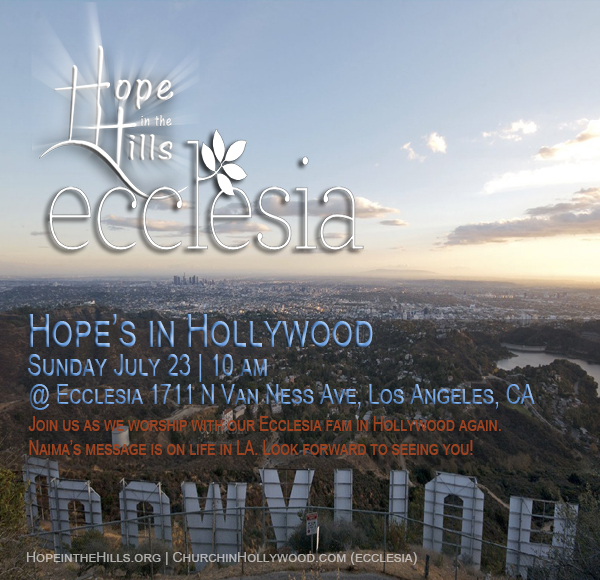 We're so excited to worship again with Ecclesia Hollywood on Sunday.
Naima's invited to preach about life in Los Angeles. We'll fellowship afterwards
Hope in the Hills is gathering for worship @ Ecclesia at 10 AM.
SUNDAY, JULY 23, 10 AM
Hope in the Hills
@ ECCLESIA HOLLYWOOD
1711 N Van Ness Ave, Los Angeles, CA
PARKING
Seventh Day Adventist building
Enter on
1720 Canyon Drive
Hollywood, CA 90028
Additional parking available at:
The Courthouse
5925 Hollywood Bvld.
Hollywood, CA 90028
FELLOWSHIP
Let's hang afterwards. Meet folks. Fellowship. Lunch. You know how we do.
SERVICES:
PRAYER REQUESTS
GIVE ONLINE
CONTACT US