Visitors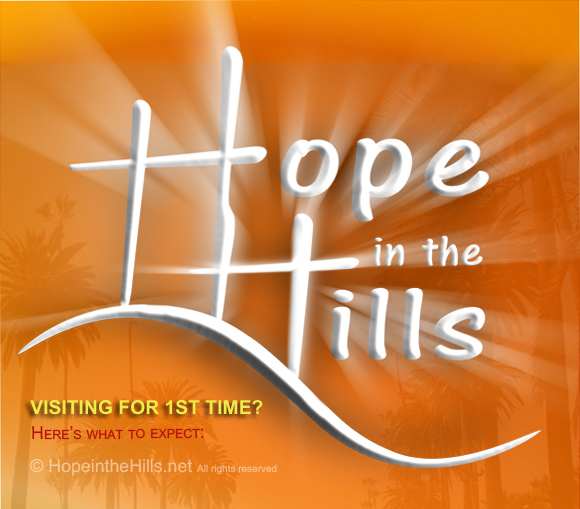 VISITING FOR THE 1ST TIME? WELCOME!
If this is your first time hanging with us at Hope in the Hills, Welcome! Here's what you can expect.
TIME:
Sunday Service starts at 10:00 AM.
Worship & Intercession starts at 9:30 AM.
You may want to allow time to navigate parking and finding us.
ADDRESS & FREE PARKING:
Hope in the Hills
Gathering @ Temple Emanuel of Beverly Hills
Weinberg Theater
8844 Burton Way
Beverly Hills, CA 90211
Parking in the garage is on the street or underneath the main building
8844 Burton Way
Beverly Hills, CA 90211
HOW DO FOLKS DRESS?
It's L.A. Do you. AKA Come as you are. We're pretty laid back and easy-going.
WHAT'S WITH THE FOOD?
Community is wired into our HOPE DNA. We believe in fellowship over some food after service each week. A little dessert to enjoy between your lunch and dinner.
WHAT ELSE TO EXPECT
There's worship music, singing, Scripture, prayer, sermon, food and fellowship. We're still new and planting, so we're flexible. Folks are friendly. We tend to gather and have a good time in worship and fellowship.
QUESTIONS?
Contact US